I'm a
coach.
consultant.
pastor.
speaker.
teacher.
leader.

First, I'm a full-time lead pastor which I love doing. That role takes the majority of my time. However, I do carve out some time to serve other churches and pastors. This statement sums up what I do.
I provide Biblically-sound brain-based solutions to help leaders thrive in life and leadership.
I help churches and church leaders in three areas.
Preaching and teaching effectiveness.
Leadership success.
Emotional and spiritual health (my wife works with wives in this area).
I do this in five ways.
I train teams (virtual or live).
I coach pastors (virtual, I hold an International Coaching Federation designation of ACC, Associate Certified Coach).
I consult with churches.
I deliver keynotes/teach at retreats, conferences, and seminars.
I train/teach seminary students.
Where I've spoken (you can access my church's Vimeo website here to view my messages.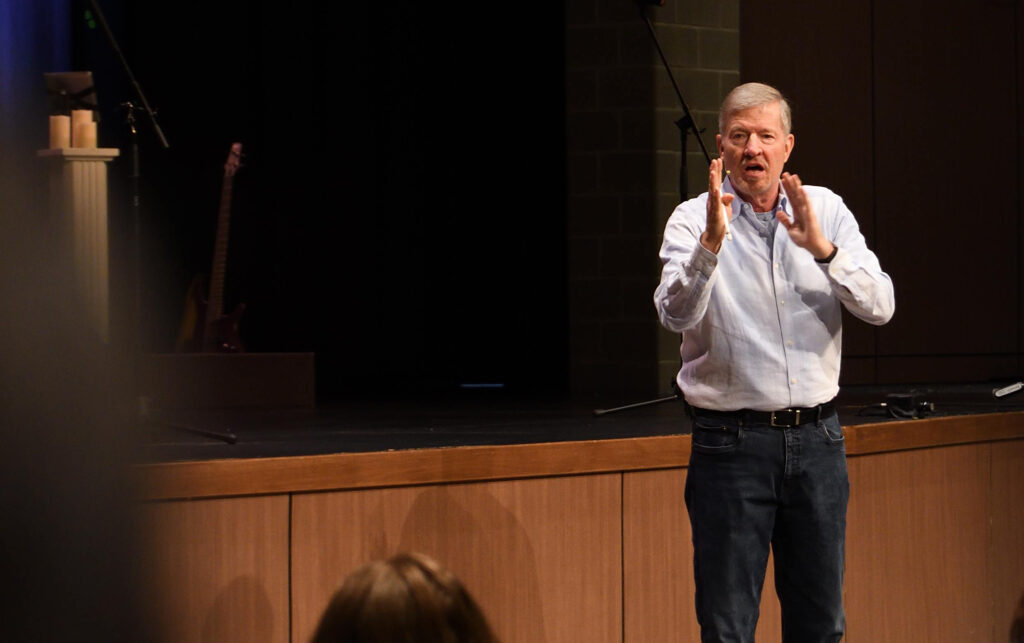 What you can expect if I speak at your event:
Prompt, professional replies to your phone calls and email messages.
A personal phone consultation with me prior to your event, so I can better understand how I can best serve you and your church.
An announcement about your event on my blog and social media channels. (This assumes that your event is open to the public and you want additional visibility for it.)
A quick follow-up communication after the event, to make sure I met your expectations. (I also want to know how you think I can improve.)
If you'd like to start a conversation, you can contact me via the CONTACT page. 
"Charles is a creative presenter, strategic thinker, and passionate ministry partner. Charles has a gift for communicating truth by drawing the listener into the story, laying out the possibilities and encouraging action as an end result."
"He has a gift of speaking the truth in a real-world practical way."
"The ministry of Charles and Sheryl Stone was deeply insightful and refreshing. Together they delicately addressed so many of the issues inherent in today's pastoral homes. Charles' explanation of the neurological and psychological triggers that account for the actions and reactions of those in pastoral ministry was also extremely helpful and informative."
"Charles has particular strengths in the area of vision casting, planning, and execution. I can think of no other person with whom I have worked in ministry (over 20 years) whose commitment to doing things with excellence is stronger than Charles."
"Charles was the speaker at our annual Gift Day For pastors and did a superb job of both presenting his material and giving us much to take away. . . . I heartily endorse Charles as a godly, tested, experienced pastor in the role of pastoral coach, speaker, and consultant."
"Charles' ability to convey a message from the front of a crowded room but make you feel as though he were talking directly to you is incredible."
"Charles Stone is no stranger to the intricacies and systems needed for the growing of a healthy church. As a veteran of pastoral ministry, Charles' brings a clear and compelling systematic approach to the health and well-being of today's churches and leaders. He is articulate, compelling, humorous and tremendously intuitive in regards to church revitalization and pastoral ministry. Charles was a blessing to have as a keynote speaker for our conference."