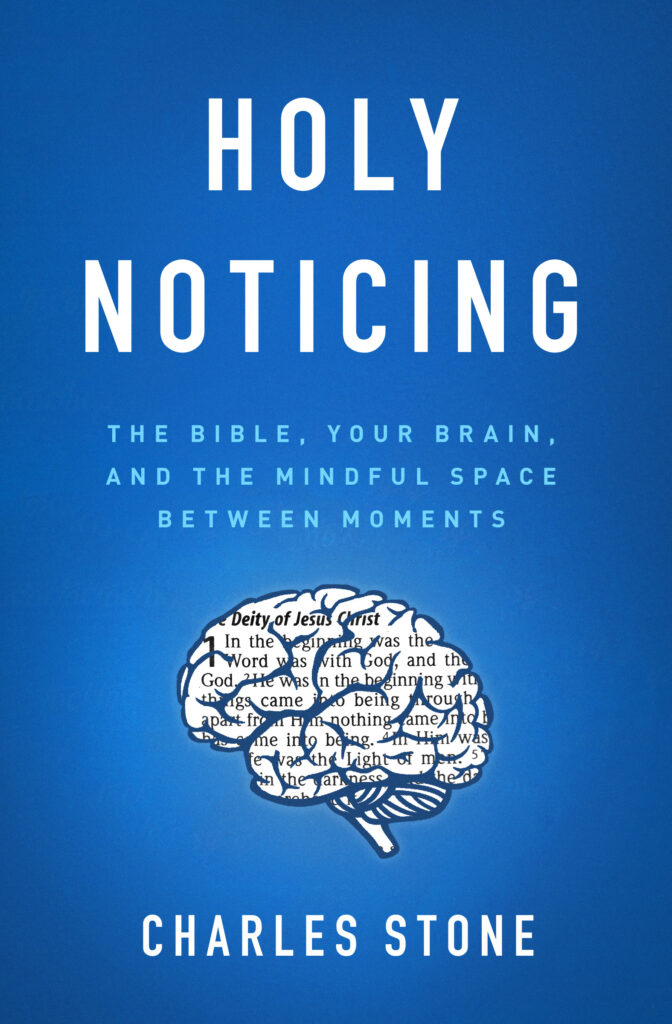 The Bible, Your Brain, and the Mindful Space Between Moments
Does your life ever feel like one series of rushed moments after another? Do you want to feel more present and connected to those you love? Do you want to be able to listen without thinking the whole time of what you're going to say next? Do you want to feel less distracted, less busy, and more whole? 
Most of us spend our distracted lives longing to get to the next, better moment and fail to notice the present one. We lack space between one task and the next, one thought and the next, one email and the next. Social media, TV, work deadlines, and family stress steal our enjoyment and engagement in the moment.
Holy Noticing will teach you how to:
become more aware of your thoughts, emotions, and environment
recognize Christ's presence in the moment
reduce your stress by developing the ability to focus on God and people rather than tasks
Many today think mindfulness is dangerous, unchristian, or associated with Eastern religions—and often it is! But Dr. Charles Stone reveals that the art of holy noticing—purposefully paying attention to God as he works in us, our relationships, and our world—is a spiritual discipline Christians have practiced for millennia. Holy Noticing explores the historically Christian and biblical roots of this lifestyle, as well as Dr. Stone's BREATHe model, which teaches you to be more engaged with Christ in the everyday moments that too often slip right by us.
Discover the lost spiritual discipline of holy noticing today and learn to engage the world like Christ.
"I received an advance read of Charles' new book at just the right time. I'm in one of the busiest seasons of my life and was beginning to feel the weight of stress on my soul. I needed the encouragement to slow down and do some Holy Noticing."
"Charles Stones new book, Holy Noticing provides a pathway for understanding the concept of mindfulness from a biblical perspective and equips you to thrive in an exhausting world. An amazing resource!"
"Ancient wisdom and current research converge in a most helpful guide. You can't afford to lose your mind!"