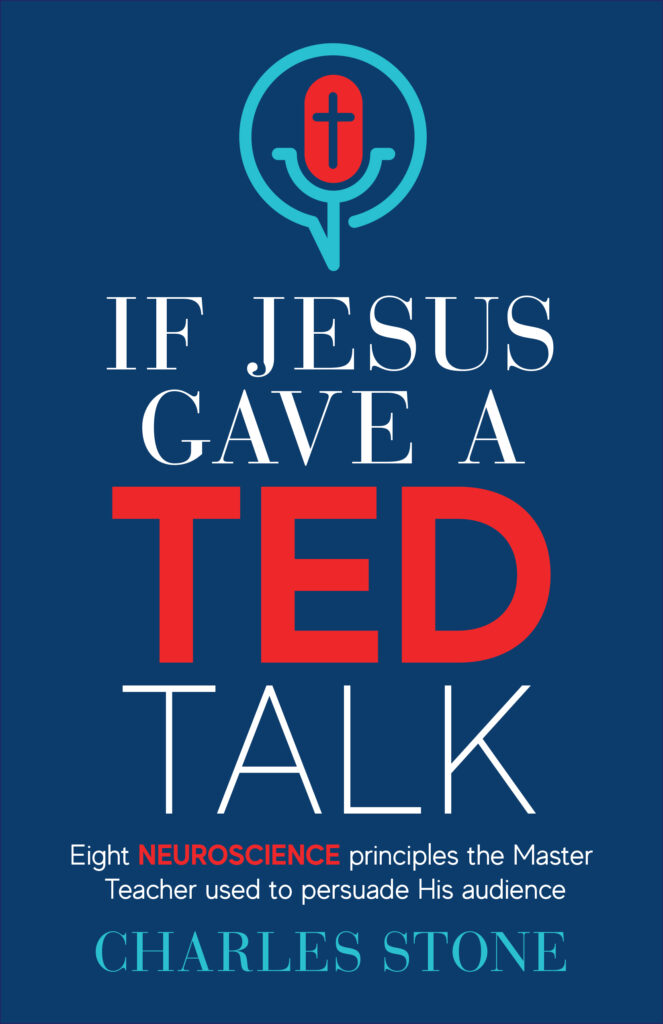 Eight Neuroscience Principles the Master Teacher Used to Persuade His Audience
The ability to persuade, particularly in a public setting, is the single greatest skill you can develop to accomplish your dreams. Many people, however, lack the skills, insight, and confidence as a public speaker, including trainers, teachers, and even preachers. 
There are many ways to improve public speaking abilities, but in this compelling book, popular speaker Dr. Charles Stone offers a new approach—a way to move past your limitations and become a more confident speaker and stellar persuader. Stone blends the latest neuroscience research on communication and learning with how Jesus, the Master Teacher, persuaded his audiences. It's a revolutionary new method capturing the attention of speakers who want to lift their skills to the next level. 
Jesus was the most persuasive communicator in history. This book shows you how to craft and deliver your messages using the same neuroscience principles he practiced. you'll discover how to: 
Begin with the end in mind
Pique interest
Create connection
Free up working memory
Stimulate long-term memory
Engage the heart
Cultivate confidence
Reinforce life application
"A prolific writer and thinker, Charles dives into areas most of us aren't talking about. Every book he's written has helped shape my paradigm for ministry in some way. This might be one of his best works."
"I love reading anything Charles writes because his neuroscience niche always seems to wake up an untapped area of my brain! The premise behind If Jesus Gave a TED Talk is beyond ingenious. Charles ability to unite the Bible with brain science and then present eight simple core competencies that could totally transform your communication journey. If you want to capture an audience the way Jesus did, this book is a great place to start!"
"If you want to communicate with more clarity and impact, this book will help you do so."
"I was hooked in the introduction. I couldn't stop reading! In his new book, If Jesus Gave a TED Talk, Dr. Charles Stone does a masterful job combining neuroscience, Scripture, and practical application for anyone who carries responsibility as a communicator. If you are a rookie, or you've been giving talks for years, this book will take your communication to the next level."