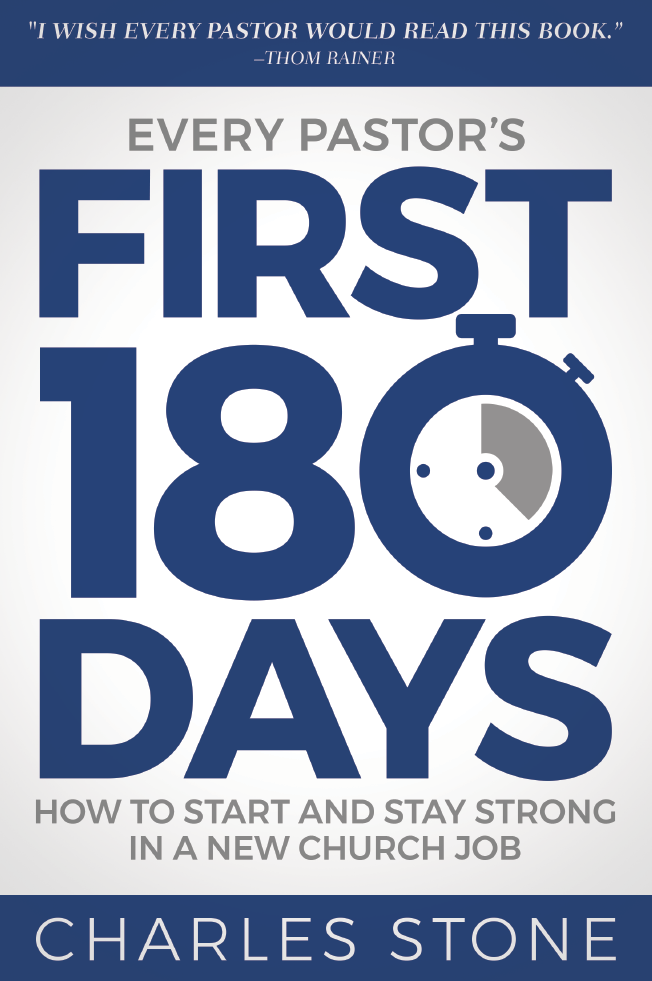 Every Pastor's First 180 Days
How to Start and Stay Strong in a New Church Job
When a pastor transitions into a new church role, it's an exciting time to build a foundation to grow God's Kingdom. The first six months, however, is the most challenging and critical time period to start well and sustain healthy growth. 
Pastor Charles Stone draw on forty-plus years of ministry experience in this practical, easy-to-read guide that shows you how to start strong, stay focused, and avoid common pitfalls that can derail ministry in those early years. 
No matter how long you've been in the ministry, you'll discover pivotal insights and action steps in this essential guide.
Features
Proven principles for successful pastor on-boarding
How to develop your own communication plan
Key insights about change management
6-step process for the first six months in your new ministry
Benefits
Move your church in the direction God is leading you.
Learn 4 key areas that impact your emotional, spiritual, and physical self.
Learn how to keep healthy and balanced in the beginning of a new ministry.
Prepare for a successful transition before your first day on the job.
BONUS MATERIAL
Over 25 downloadable tools
"I wish all pastors would read this book!"
"[This book] will help you avoid common mistakes and allow your leadership to gain momentum faster."
"I'll be recommending this one every time I hear of a church in transition."
"Charles has done a marvelous job of addressing the issues central to onboarding success"