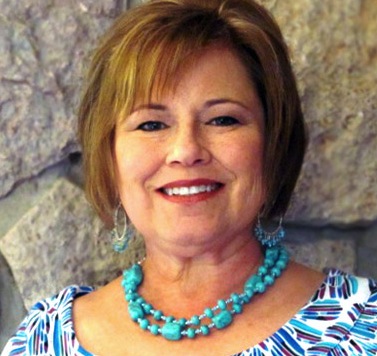 "Sherryl Stone's talks were very relevant to my current situation. A wonderful speaker and so relevant to all relationships." — from attendees at a recent conference
I've been a pastor's wife for 32 years and mom to three kids, Heather, Josh, and Tiffany. I love encouraging pastors' wives through speaking and coaching and have spoken nationally and internationally to encourage, equip, and train pastors' wives and other ministry leaders. A deep passion to help people take their next steps toward God runs deep in my heart.
I know what it's like being a wife, mother, pastor's wife, and staff member. We've dealt with many church and family challenges including Tiffany's brain tumor and chronic illnesses, as well as Heather's intense teenage rebellion. I've probably walked in your shoes.
I wrote the "Mom to Mom" sections of the book co-authored by Charles and Heather, Daughters Gone Wild-Dads Gone Crazy. I also contributed a chapter about pastors' wives to Charles' most recent book, Five Ministry Killers and How to Defeat Them. I've written a number of blog entries for Christianity Today's Gifted for Leadership blog directed at women in ministry leadership.
At our most recent church I helped design a peer counseling and training ministry. Additionally, my role there included leading our assimilation ministry, occasionally teaching on Sunday mornings, serving alongside Charles, and doing much of the church's counseling.
I earned a bachelor's degree in Bible from Mississippi College and a master's degree in religious education from Southwestern Seminary in Texas. I'm currently getting certified from the School of Spiritual Direction through Dr. Larry Crabb's NewWay Ministries.
Coaching may be just what you need as a pastor's wife.
Coaching is a customizable process whereby I talk with you via phone or Skype two to four times a month to help you grow in the area where you'd like to grow. My style of coaching is like a spiritual friend who comes alongside you to help you move forward.
How do you know if you are ready for coaching?
Read the six statements below and ask yourself with how many you agree.
I feel stuck in my spiritual life and/or a relationship in my life.
I want to connect more closely to God and others.
I need some spiritual help through some difficulties in my life.
I feel burned out and fed up.
I need someone to talk things through with and pray with to help me discern God's will.
I need to talk to somebody who "gets it."
If you can say 'yes' to most of these statements, you may be ready for coaching.
Please schedule a FREE INITIAL CONSULTATION to see if I am the right ministry coach for you.