Every pastor needs what I call "true north" values, core convictions we refuse to compromise even when external pressures tempt us to do so. Such values are like the difference between a compass and a gyrocompass. A simple compass points to true north because it relies on magnetic north. Unless, that is, you bring a magnet close to it. This post will help you clarify your true north values.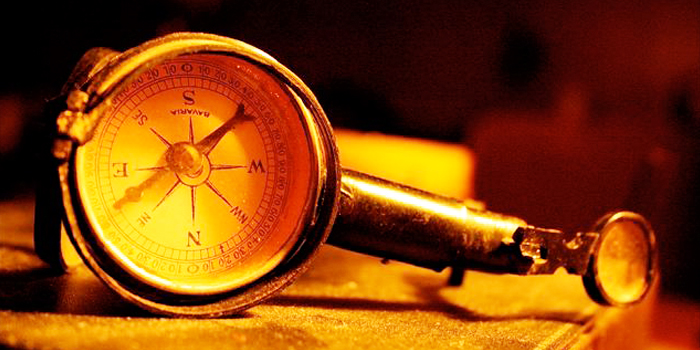 Photo by dtwash
Even a small magnet can cause the compass to give wrong directions. Something external to it, the magnet, affects the north arrow so that it gives a false reading. Metaphorically, the magnet made it 'compromise.' For some so called 'values,' all it takes is criticism or the oppositional voice of a significant board member (an external force) to cause a leader to compromise.
In contrast to a compass, a gyrocompass best models core values. For navigation, ships use gyrocompasses, devices that combine a compass with a gyroscope. They find true north from the earth's rotation which is navigationally more useful than magnetic north. Additionally, a gyrocompass's strength lies in its ability to keep true north even if magnetic material is placed near it. In a parallel way, these deeply imbedded values are not those we glibly speak about. Rather, they are ones that stand up under severe external or internal circumstances that would tempt us to compromise. Daniel and his three friends best exemplify these values.